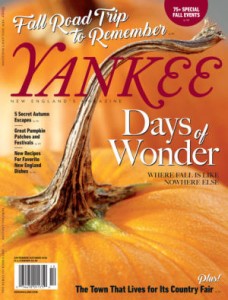 The September/October 2016 issue of Yankee Magazine has included DeMeritt Hill Farm in the Yankee's Guide to Pick-Your-Own pumpkin patches. DeMeritt Hill Farm is thrilled to be the only farm representing the great state of New Hampshire.
Yankee Magazine writes "Pick your own from not just one but two patches at this beautiful farm. You can either walk or ride out there, but if you're in a rush, stop by the store to select a pumpkin. A wide variety of painted pumpkins and gourds are available too. Hop aboard a hayride or hike the trail network for more family fun".
Thank you Yankee Magazine for including us in your Fall guide!