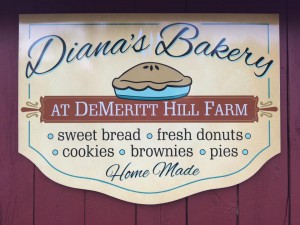 DeMeritt Hill Farm is proud to introduce you to our newly expanded bakery. Each fall, we get the ovens fired up and we start baking some incredible creations. We are constantly adding and changing the menu to bring new baked goods to you. DeMeritt Hill Farm is known throughout the state and New England as having some of the most irresistible apple cider doughnuts. It's tough to resist the smell of fresh cider doughnuts when you walk in the store. Although our cider doughnuts are widely known being some of the best tasting and mouth watering, we also offer a variety of other baked goods that can be found on the menu, or by visiting the store.
Donuts are continuously baked throughout the day and there is nothing better than eating them hot! Make sure you pick up an extra dozen as they are sure to be enjoyed rather quickly.
We have also added to our selection of Gluten Free products as well. All Gluten Free goods are baked on Thursdays and contain dairy. Everything is home-baked by Diana and Meg along with the staff so please stop by to try their creations. Please note that the bakery is NOT a nut free bakery and all items may not be available every day.
Having a celebration? Order a customized cake or cupcakes for your wedding, birthday or holiday party. You can choose from a variety of cake flavors and fillings. Holiday pies are our specialty. We require a phone call ahead when ordering for Thanksgiving or Christmas pies.
We hope you stop in on your next visit to the farm!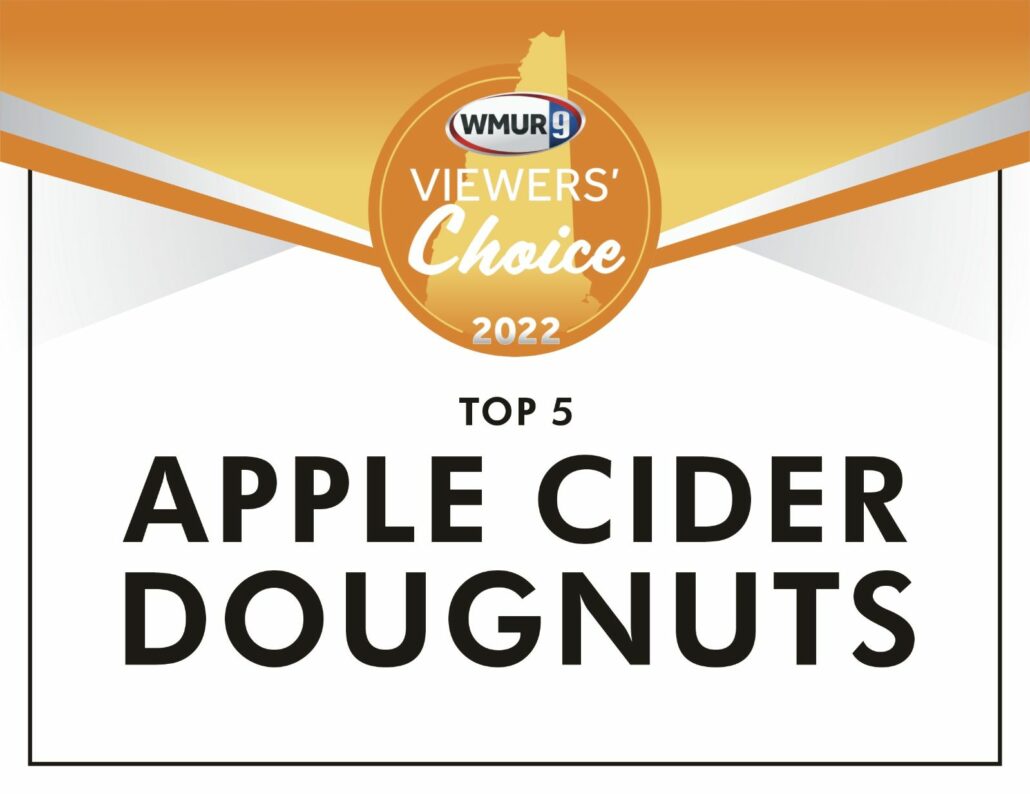 ---
On the Menu
Breads
Breads
Breads
Blueberry  –  Apple Cinnamon  –  Peach  –  Strawberry Rhubarb
Banana  –  Banana Pecan  –  Zucchini  –  Chocolate Zucchini
Pina Colada Zucchini  –  Pumpkin  –  Pumpkin Pecan  –  Cornbread
---
Gluten Free
Blueberry  –  Apple Cinnamon  –  Banana  –  Pumpkin
Cornbread  –  Peach
Brownies
Brownies
Brownies
Classic
---
Gluten Free
Classic
Cookies
Cookies
Cookies
Chocolate Chip
Oatmeal Raisin
Oatmeal Blueberry
Peanut Butter
---
Gluten Free
Chocolate Chip
Sugar
Cup Cakes / Cakes
Cup Cakes / Cakes
DeMeritt Hill Farm bakes a variety of cakes and cupcakes for sale at the store as well as for special occasions. Please inquire regarding what you are looking for.
---
Gluten Free
Chocolate Cake
Vanilla Cake
Donuts
Donuts
Donuts
Apple Cider
Pumpkin
Donut Holes
---
Gluten Free
Plain
Cinnamon
Pumpkin
Chocolate
Everything Else
Everything Else
Fresh Fruit Rollups
Apple  –  Blueberry  –  Peach
Apple Pie Burritos
Pies
Pies
Pies
Apple  –  Blueberry
Peach (sold out)  –  Bumbleberry
Pecan  –  Pumpkin  –  Strawberry Rhubarb
---
Gluten Free
Apple  (sold out)-  Blueberry (sold out)
Peach (sold out)  –  Strawberry Rhubarb (sold out)