There are so many fantastic farm activities available at DeMeritt Hill Farm. Take a look at all of the choices below and plan to come enjoy your favorites with us anytime. We look forward to sharing in all of the fun, delicious fresh flavors, and scenic areas available for recreation and play.

Bakery
Our bakery is baking fresh goodies every day during the harvest. Have you ever tried one of our famous apple cider doughnuts? Stop by and pick up a home baked pie to take home today. The menu for what we will have can be found here.
Pick Your Own
We have apples, pumpkins, peaches, blueberries (when in season) and Christmas Trees for family pick your own fun. You will have a great family adventure with plenty of picture taking opportunities.
Bring Your Dog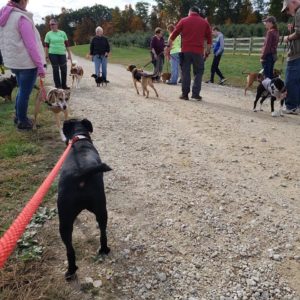 Dogs are more than welcomed on the farm. The only restriction is that they must be on a leash at all times and be under your control. Leashes can be rented or bought at the farm store. We also ask you to please clean up after your dog. Trash receptacles can be found throughout the farm.
Pumpkins, Gourds etc…
We have a large selection of pumpkins (many sizes) and unique gourds. They are available in our pumpkin patch for Pick Your Own or in our store for quick selection. Great for baking and decorating during the season. We also have pre-picked pumpkins, gourds and squash at our store for your convenience.
Apples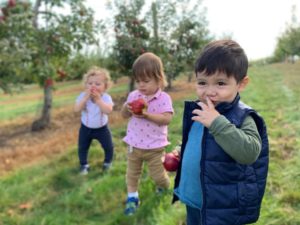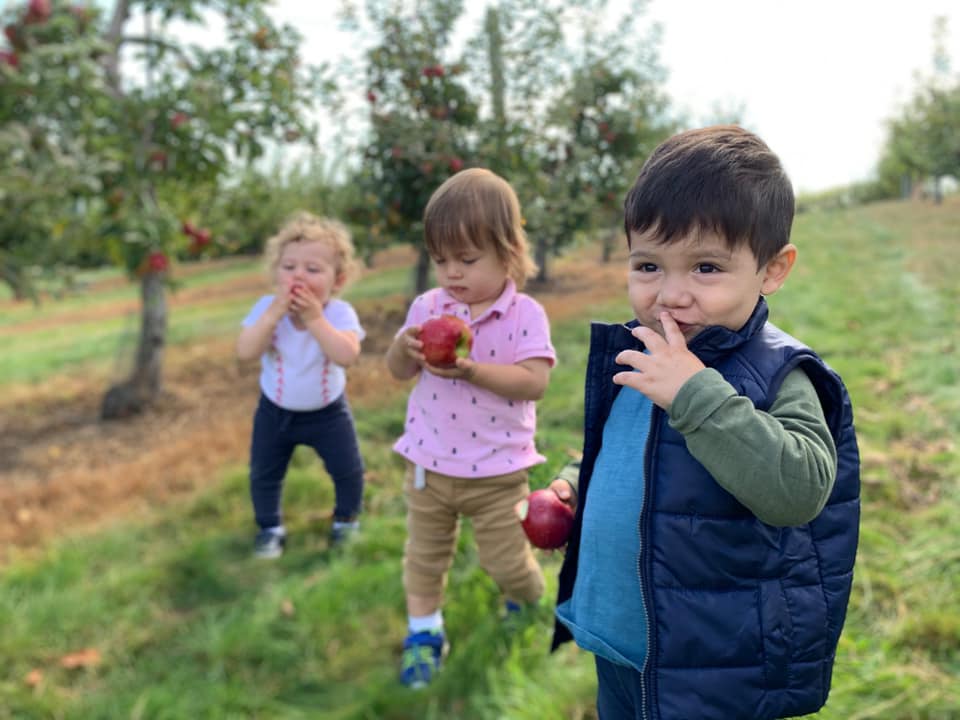 We have over 25 varieties of apples for great eating and baking. Apples are available for Pick Your Own or pre-picked at the store. Please visit our apples page to learn more about the varieties we grow and when the will be ready.
Education
Throughout the farm there are placed educational (informative) signs that explain the crops we grow and the work done at DeMeritt Hill Farm.
Farm Store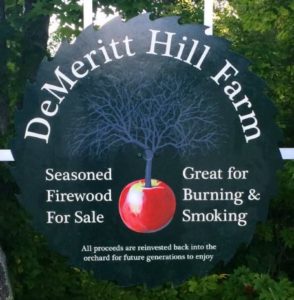 Our store is open during the harvest season, 5 days a week. It features fresh picked fruit, pumpkins, organically grown produce, fresh pressed DeMeritt Hill Farm apple cider and a large variety of locally made New Hampshire crafts. Diana's Bakery is also located at the farm store and sells all types of baked goodies, donuts and gluten free products. Apple wood, split and dried can also be bought at the store for burning and smoking purposes.
Trails
The farm has several miles of trails that can be enjoyed with easy family hiking or by hopping aboard a hayrides (weekends only) during the fall. Click here to read about our trail network and the new trails we are currently developing.
Hay Rides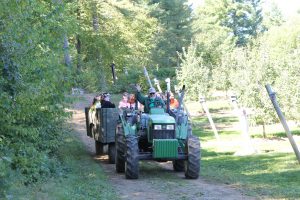 The farm can be enjoyed during the weekends by taking a hayride. The ride runs all day continuously. The ride will pick you up at the farm store and let you off where the apples are ready to pick. When you are ready, a return trip to will bring you back to the store. There is a small fee for the ride and tickets can be purchased at the farm store.
Ponds
Need a beautiful place to enjoy your meal that you are about to enjoy from our new lunch menu? The farm offers 2 ponds where you can sit and watch the water as you enjoy your meal. There are picnic tables to sit and relax. Be sure to say hello to the horses when you go. Both of these ponds are used to irrigate the orchard.