The DeMeritt Hill Farm store is open five days a week during the harvest season. Hours are from 10am to 6pm. We carry a wide variety of our own apples, peaches, pumpkins, gourds, fresh local produce, pasteurized apple cider, local New Hamsphire soda, bottled water and of course New Hampshire crafts and other fine products.
We sell different types of jellies, jams, maple syrup, honey, apple crisp mix, apple dip, homemade candies, fudge and gift boxes of maple syrup and pancake mix. Our newly expanded bakery is always cooking up yummy creations (including Gluten Free), just follow your nose!
We carry various crafts, candy, baked goods and the like. We also have an area dedicated to upcoming holidays and unique decorations for the home. We are a New Hampshire Made Member proudly selling New Hampshire Made products.
The farm store also carries books about apples, blueberries, maple syrup and various cookbooks, hand painted glassware and weathered barnboard framed country print art. There is always something new to see so make sure you stop in and say hello!
Applewood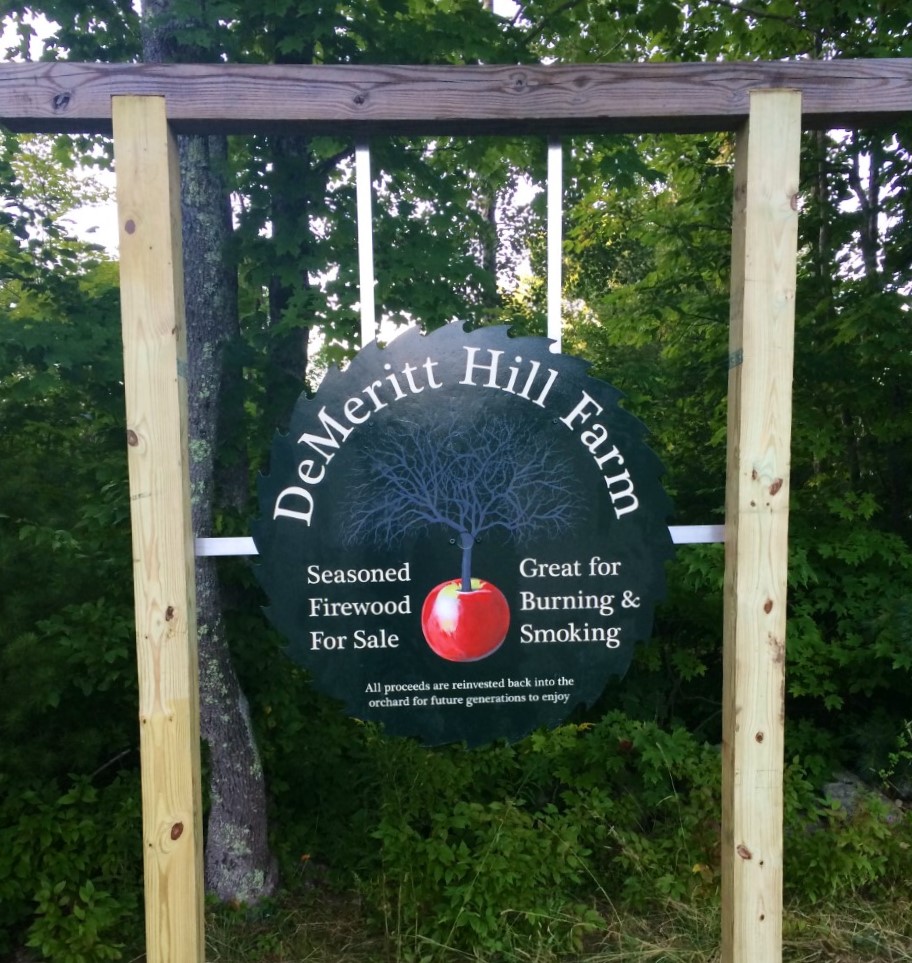 At the farm store, we also sell Applewood that is split, dried and ready to burn and Applewood chips. Applewood is a great wood to both burn in the stove and to cook with. Applewood smoke is very mild in flavor and gives food a sweetness. This is excellent to use with poultry and pork. Applewood will discolor chicken skin (turns it dark brown).
All proceeds from Applewood sold, are reinvested back into the orchard in help with planting new varieties for future generations to enjoy.
Payments
DeMeritt Hill Farm accepts cash, check, all major credit/debit cards, Apple Pay, Google Pay through Square. The farm online store accepts all major credit cards, Apple Pay and Google Pay. Gift cards are also available for purchase at the farm store in different amounts or on our online store: demeritthillfarm.square.site.