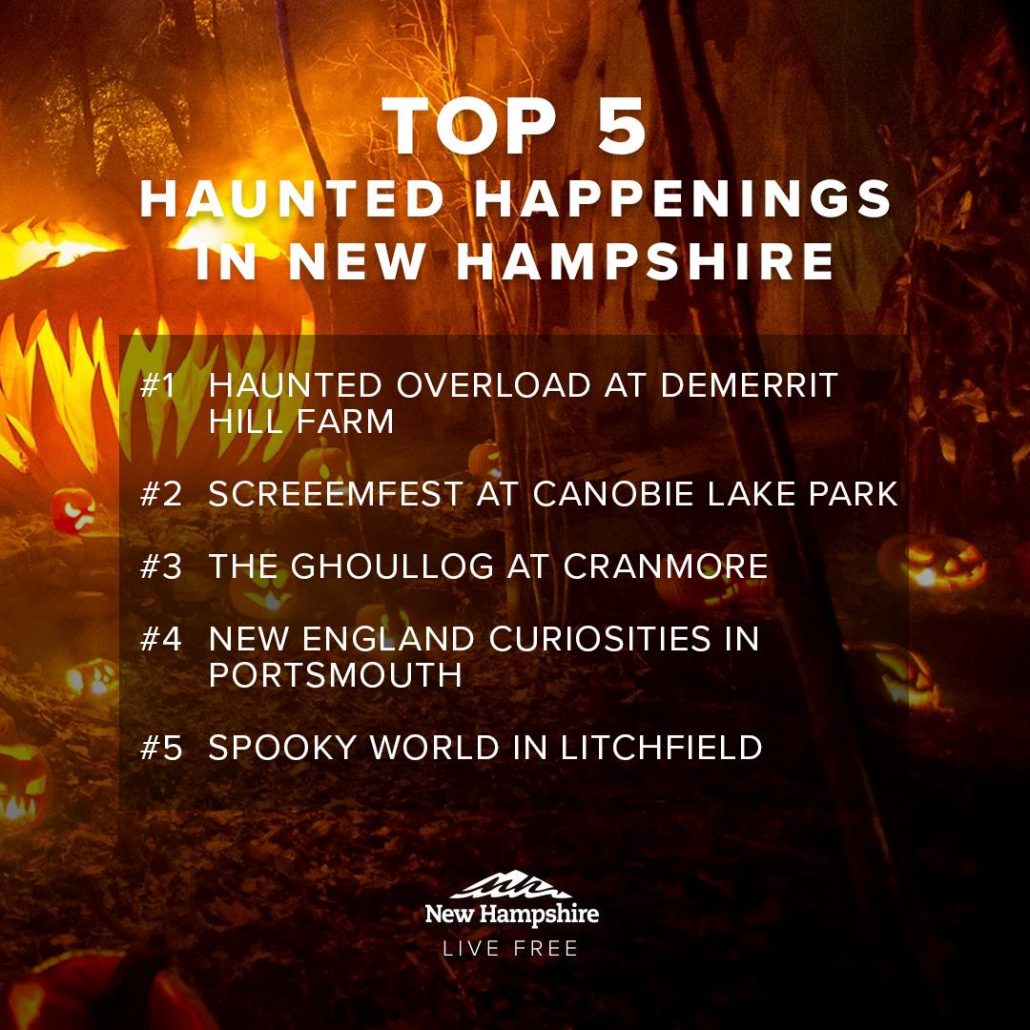 Eric Lowther and Haunted Overload have been making news since the early 2000's when the haunt took shape in the front yard of Eric's home in New Hampshire. Over the past few years, the haunt has grown from being a local attraction that only a limited number of people knew about, into a internationally known haunted attraction admired by all who come to experience it.
In 2014, Haunted Overload was featured as the last stop on the Legendary Haunt Tour.
This international exposure brought the attention of industry experts from around the world to admire the work put into designing, building and running this haunted attraction.
Throughout the years, Haunted Overload has been featured on numerous Television, Radio, Magazines and Newspapers throughout the world. Below are a few links to some of the publications it has been featured in throughout the years.
Present to 2016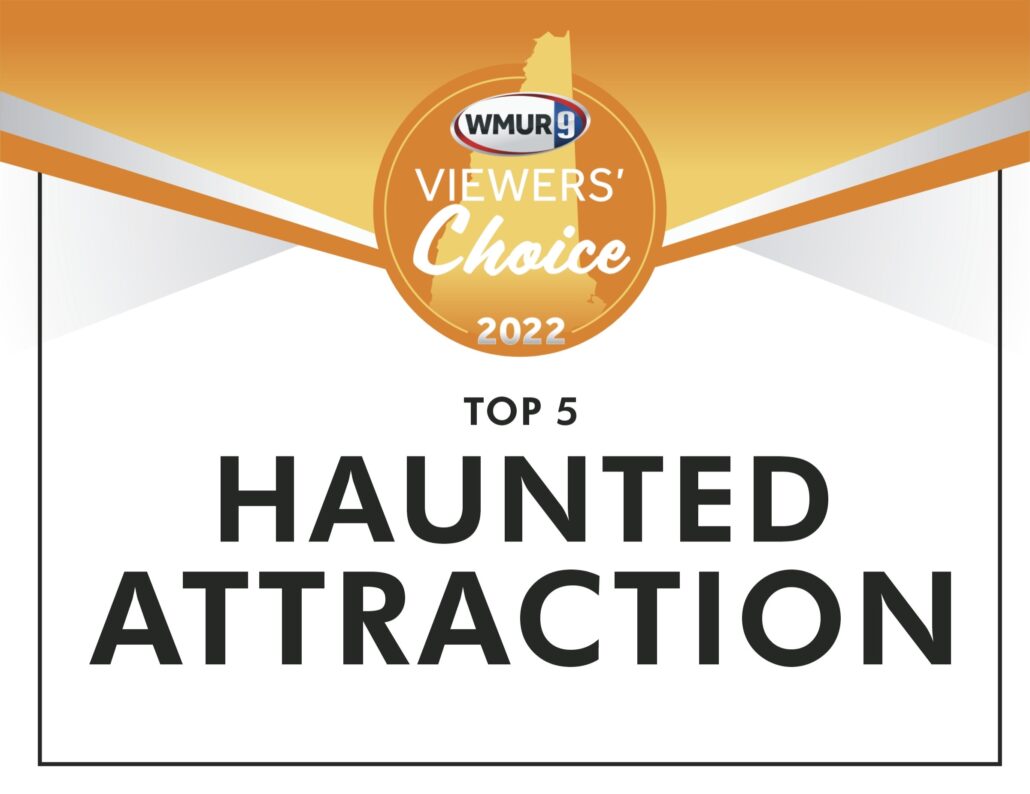 Haunted Overload 2020 What to Expect – Mouth of the River, Oct 2, 2020
Haunted Overload 2020 – Seacoastonline.com, Oct 20, 2020
The Scare Factor 2020 Review – Thescarefactor.com, Oct 2020

Some New England haunted houses are open. Here's what to know if you go – Boston.com, Oct 6, 2020
Haunted house attractions in the pandemic: Are they open? Are they safe? – CNN.com, Oct 23, 2020
Community Spotlight – Haunted Overload
10 of the scariest haunted houses in America – Oprahdaily.com, Sept 2nd, 2020

Haunted Overload is New England's Most Artistic Halloween Attraction (5 stars) – Bostonevents.org, Oct 16, 2019
Jon's Haunts – Haunted Overload – Oct, 2019
Average Citizens by Day, Haunted Actors by Night – WMUR.com, Oct 28, 2019
The Must See Top 31 Haunts Of 2019! – Haunted Attraction Magazine, Oct 1, 2019
The Haverhill Journal LIVE! – Oct 24, 2018
When it comes to Shock and Awe, Haunted Overload's Eric Lowther doesn't do anything small! – Louisvillehalloween.com, Oct 2018
2015
True Horror – Fosters Daily, Oct 25, 2015
5 haunted attractions you can't miss this Halloween – CNN.com, Oct 20, 2015
Haunted houses, creepy mazes and other Halloween attractions – Fairfield Citizen (Associated Press), Sept 23, 2015
Haunted houses, creepy mazes and other Halloween attractions – Associated Press, Sept 23, 2015
Haunted houses, creepy mazes and other Halloween attractions – Edmonton Journal, Sept 22, 2015
Haunted Overload award benefits CVHS capital campaign – Fosters Daily, Jul 7, 2015
Haunted Overload helps 'scare up' shelter money – The Lebanon Voice, Oct 5th, 2015
2014
Haunted Overload delivers horrors, help to humane society – Fosters Daily, Oct 20, 2014
2013
Howl for the Animals on Sat… – Fosters Daily, Oct 9, 2013
Haunted Overload season launch a howl… – Fosters Daily, Oct 12, 2013
Haunted Overload goes very…'Big' for Halloween 2013 – Fosters Daily, Oct 17, 2013
Blood Pressure Rising – The Hippo, Oct 24, 2013
Haunted Overload donates to humane society – Fosters Daily, Oct 13, 2013
2013 Most Unique Haunted Attractions in America – Hauntworld.com, 2013
2013 Best Haunted Hayrides/Haunted Trail – Hauntworld.com, 2013
Haunted Overload 2013 Haunted Attraction Review – B Movie Geek, 2013
2012
Beware the bogeyman… – Fosters Daily, Oct 10, 2012
Doggy dress up in Lee raises money for Humane Society – Fosters Daily, Oct 8, 2012
Dog lovers gather at CVHS event in Lee – Fosters Daily, Oct 17, 2012
2011
Halloween attraction offers excess of adrenaline boosting frights- NH Union Leader, Oct 27, 2011
If you Dare! Enter the Haunted Overload at DeMeritt Hill Farm- Fosters Daily, Oct 20, 2011
In Lee: Parade Your Pooch… – Fosters Daily, Oct 14, 2011
Tops in Terror – Fosters Daily, Oct 1, 2011
Haunted Overload – Seacoast Online, Oct 27, 2011
Haunted Overload offers plenty of local scares in Lee- The New Hampshire, Oct 27, 2011
2010
Scare Tactic – Fosters Daily, Oct 14, 2010
Exeter fright expert employs terrifying tactics… – Union Leader, Oct 21, 2010
A Frightfully fun time – Fosters Daily, Oct 21, 2010
Haunted Attractions – B Movie Geek, 2010
Must see Haunted Attractions for 2010 – Haunted Digest, 2010
Pick America's Scariest Haunted House – MTV Clutch Poll, Oct 22, 2010
Haunted Overload – NH.COM, 2010
Haunted Overload Indeed – Metro Boston, Oct 28, 2010
Earlier
Haunted Attractions – B Movie Geek, 2009
10 days of Halloween – The Hippo, Oct 25, 2007
Haunted Overload Spooky Halloween fun for a cause – Fosters Daily, Oct 26, 2006
Haunts that have it – USA Today Oct 12, 2006
Travel Tips- Haunted Houses for Kids in New Hampshire – USA Today Travel
Exeter display wins acclaim in national magazine – Fosters Daily, Oct 25, 2006
TV News
The Haverhill Journal – Oct 22, 2015 (TV)
Haunted Thursday: Haunted Overload – Oct 15, 2015 (WMUR/ABC)
Haunted Overload Feature – NH1 – Oct 31, 2014 (TV)
Haunted Overload Wins Top Prize In ABC Fright Fight – Oct 31, 2014 (WMUR/ABC)
Haunted Overload Prepares for Weather Channel Feature – Oct 8, 2011 (WMUR/ABC)
Haunted Overload – Oct 20, 2011 (WCSH/NBC)
Radio News
Haunted Overload: No Halloween or Haunt Project is Too Big for Eric Lowther (scaryvisions.com)
Operating an Outdoor Haunted Attraction with Eric Lowther – A Haunter's Hangout Exclusive (haunttopic.com)
Haunted Overload At DeMeritt Hill Farm In Lee, NH Won 'The Great Halloween Fright Fight' On ABC (105.3 The Shark)
Kayla at Haunted Overload (100.3 WHEB)
Top five ways to celebrate Halloween in the seacoast (97.5 WOKQ)