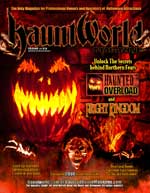 In order to give patrons the Ultimate Halloween Experience, Haunted Overload is a pre-ticket event. It is highly recommended that tickets to Haunted Overload be purchased in advance either online or at the DeMeritt Hill Farm store. Capacities are limited so time slots may sell out. Only if there is capacity in a time slot, tickets may be sold at the door during the show. Any ticket purchased at the farm store after 6pm the night of a show will be considered "Walk-in". Walk-in tickets will be an additional $5.00 to the online price. No discounts or coupons can be applied to the price of these tickets. Each ticket is valid for one day only.
No exchanges or refunds. Haunted Overload is an all weather event. Please come prepared for rain, sleet, snow, or other unpredictable October New England weather. In rare instances where weather conditions are forecast to be dangerous, such as lightning, flooding, or damaging winds, the event may be cancelled for the evening. Every attempt will be made to notify patrons of that night's cancellation on the website, email, Twitter and Facebook. If severe weather is forecast please check the website for announcements before coming to the show.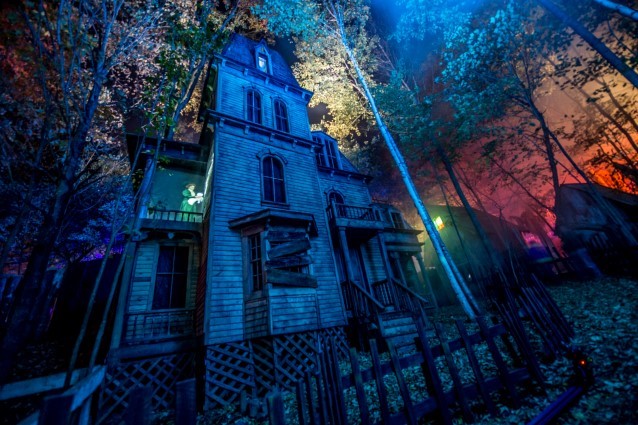 In the event of cancellation, your ticket will be valid for any of the remaining shows. Refunds due to cancellations will be handled on a case by case basis. For the safety of the performers and patrons no flash photography or video is allowed to be taken inside the attraction. Photos and video will be permitted on the Fright Night Light events. This attraction reserves the right to refuse admission to anyone. You will experience intense audio, lighting, extreme low visibility, strobe lights, fog, damp or wet conditions, moving floors, special effects, sudden actions, and an overall physically demanding environment.
You should NEVER ENTER a haunted house if you suffer from asthma, heart conditions, prone to seizures, physical ailments, respiratory or any type of medical problem, or are pregnant or suffer any form of mental disease including claustrophobia. DO NOT ENTER the attraction if you are intoxicated, wearing any form of cast, medical brace, using crutches, or have any type of physical limitations. Do not enter the attraction if you are taking medication or using drugs of any type. You will not be admitted if any of these conditions are to be noticed by our staff. DO NOT ENTER IF YOU SUFFER FROM ASTHMA, HEART CONDITIONS, SEIZURES, OR ANY TYPE OF MENTAL, PHYSICAL, RESPIRATORY, AND OR MEDICAL PROBLEMS.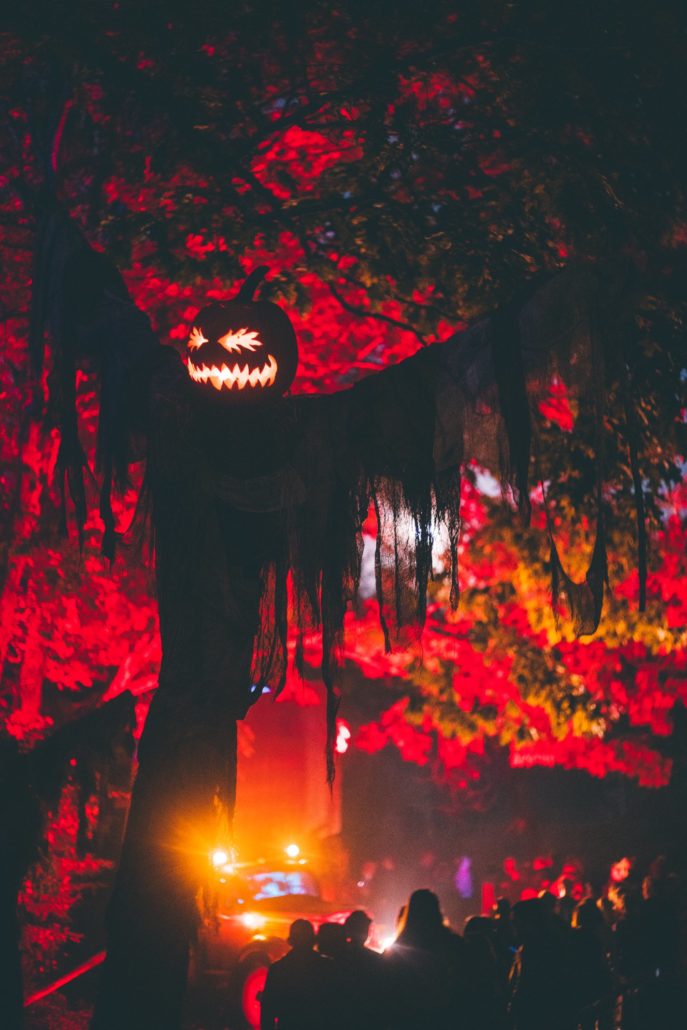 Do not smoke, run, eat, or drink inside the attraction. Additionally there is no touching of the actors, customers, or props is allowed inside the attraction. You will not be admitted or asked to leave the property if any of rules are not followed. Your ticket is a revocable license and may be taken and admission refused. The holder of this ticket understands that there is inherent risk involved with attending this attraction. The holder voluntarily assumes all risks and dangers associated with participation in this attraction. In consideration and acceptance of entrance Into this attraction holder agrees to release the operator, it's parent corporations, affiliates, officers, directors and employees and landlord from any liability, harm, injury or death, cost or expense whatsoever that may arise directly or indirectly, from attending this attraction or any of the attractions at this location. These terms are subject to change without notice.